The title of this blog post says it all! When I play Ark, I always have a raft or a house boat ASAP. You unlock the raft at level 16. It is a great thing to have when you are just starting out or if you want a mobile taming pen. It is also pretty handy to live in if you want to wait and level up and go inland to pick the perfect place on the map to begin building your dream base.  
I have owned many types of boats in game over the past two years. I started out with my first character Named Bobbert on a PVP Unoffical Server where I lived most of my time on my own in my mobile boat base.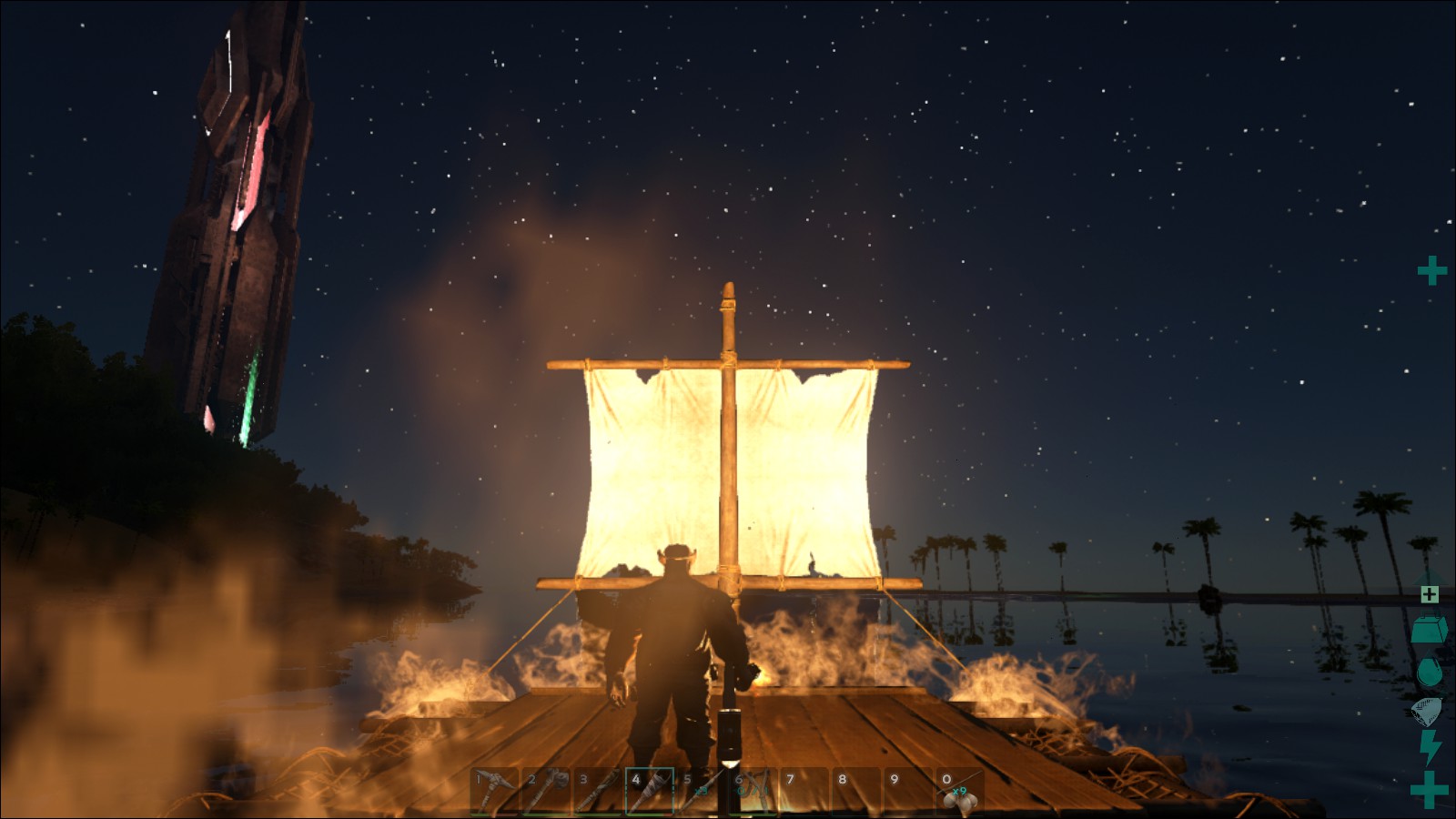 Here is Bobbert, in all his glory about 2 years ago! Not the best screenshot, but it is one of my first back then!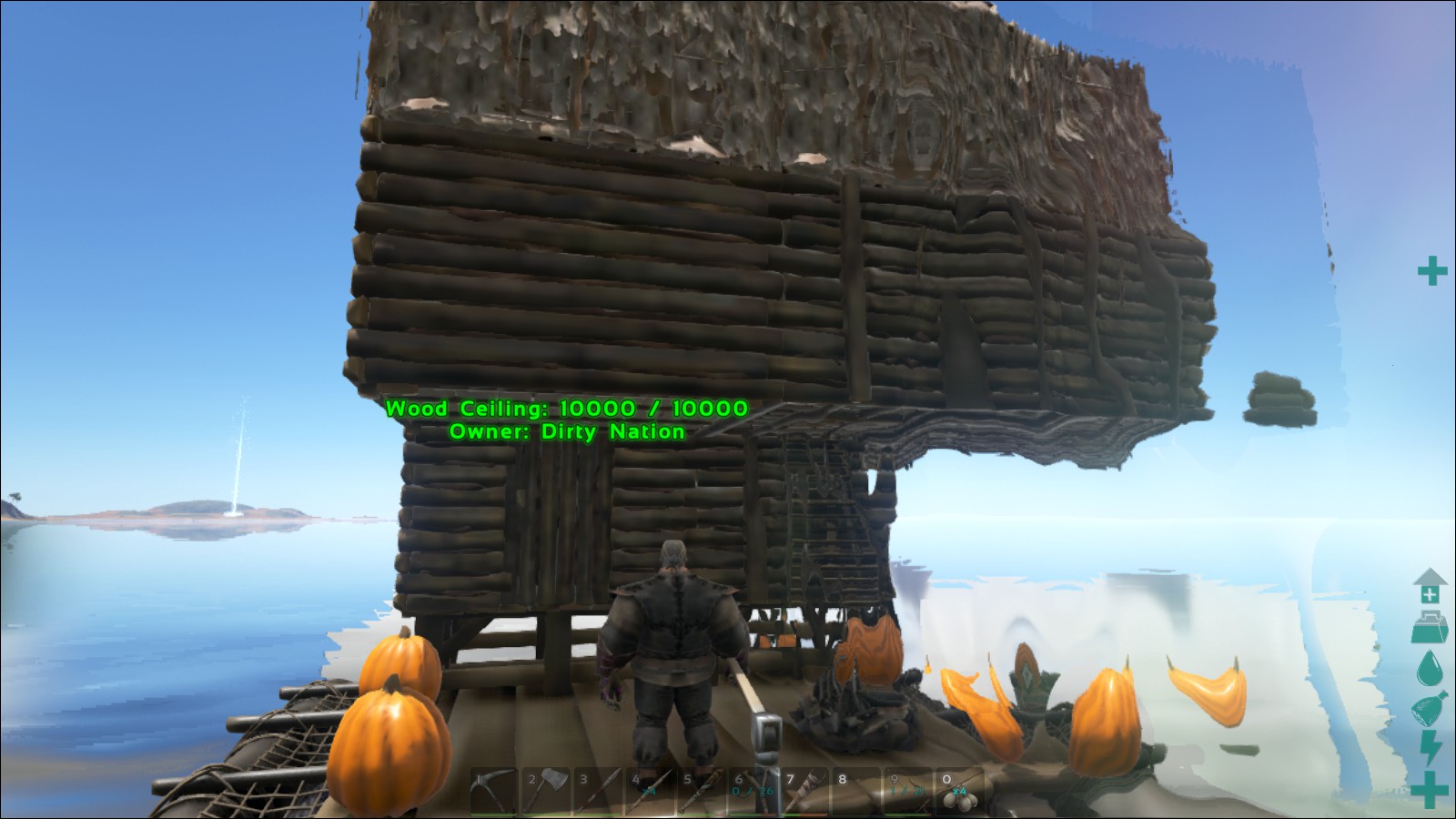 Another Old Screen Shot from my beggining days in Ark Survival Evolved where Bobbert was celebrating Halloween on his raft. Studio Wildcard added festive goodies to the game where you could carve pumkins, make scarecrows, and take down the mighty Dodo Rex in game with your tribe mates!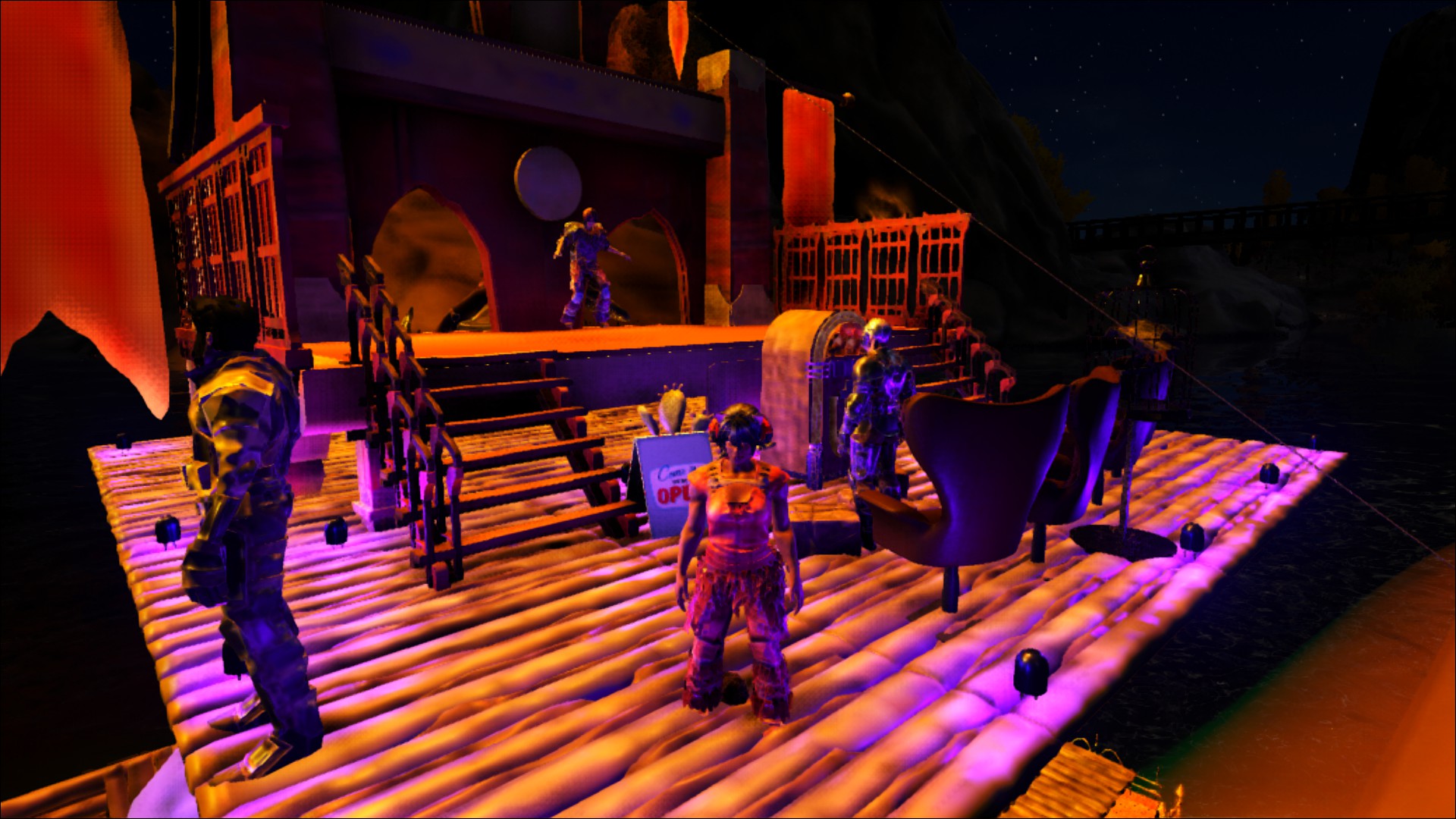 This Picture is of an RP night on our Cross Realm Rebellion RP Server we had where we all did business tours ! I was Raivenn and she ran a party barge where we all had to share a talent before being able to leave her party barge. Some sang , some recited poetry, some showed off thier break dancing moves and some danced to the awesome Jukebox mod we had that season. We had a blast!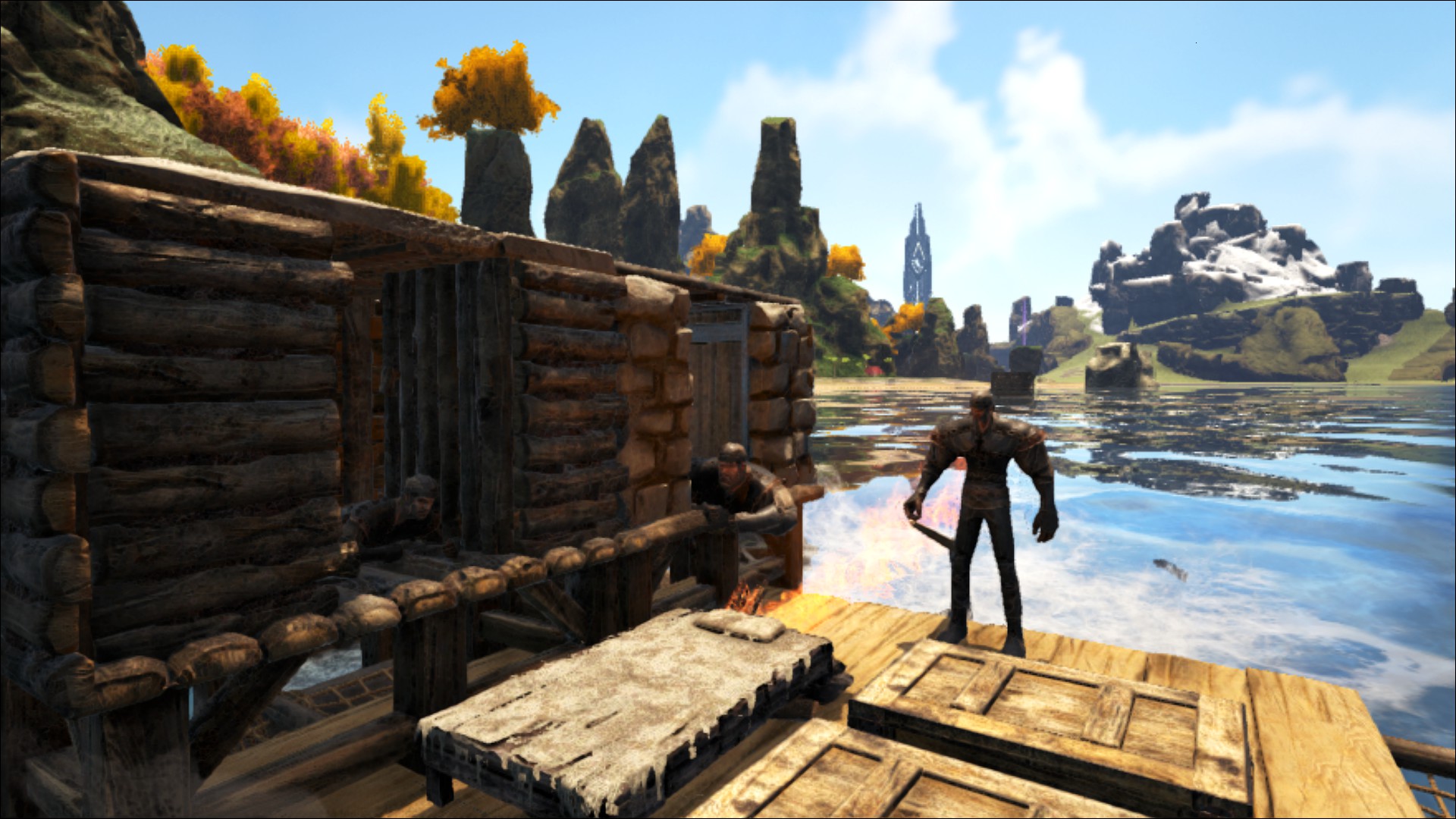 Some of my boats have turned out to be a hotmess because we had little time to build it before getting attacked on a PVP adventure. Here is Bobbert with his friend Foerender . They are taking a little stroll down a river on The Center map. They dodged bullets, out ran player driven Rex attacks. At one point Bobbert was pretty sure he heard duelling banjos when players poured out of huts along the beach with their guns firing !